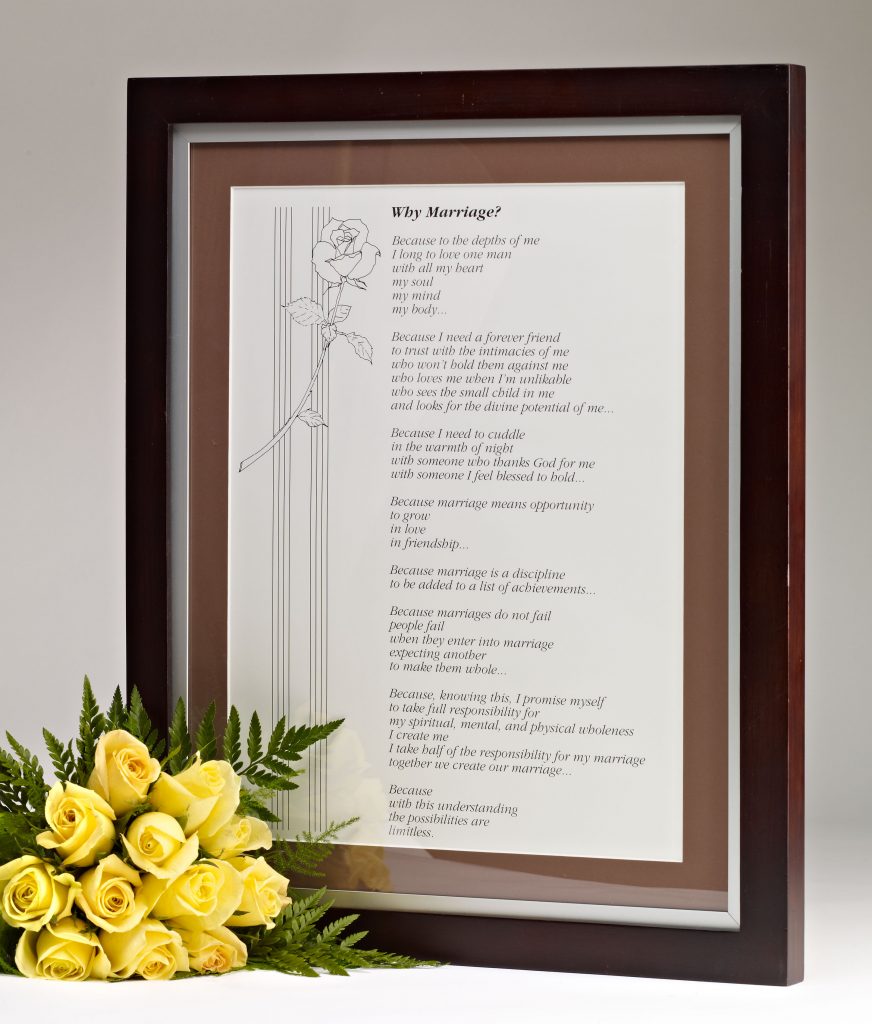 For people who love or aspire to love, a unique gift that provides the inspiration to take responsibility for creating successful relationships.
One important way love manifests itself is in the union of two people in a relationship or marriage.  Success in relationships begins with love of and responsibility for self.  Before an individual can create something significant with another person, or go on to create a family or any significant change in the world, she or he must be strong and confident in self-love.
The unique Why Marriage? statement is the inspirational articulation of love and marriage. Your product-of-choice when selecting an engagement, bridal shower, wedding, anniversary, Valentine's Day and even holiday or birthday gift for someone you love.
We offer the Why Marriage? statement from a female's perspective, a male's perspective, and a neutral perspective.
Statement size is 16 x 20 inches.
Arrives ready for you to custom frame.
Please contact the artist directly to place your order.
I love this. I read this to my fiancee last weekend and he cried. He said he has never heard anything that spoke so true of our relationship.
Brought tears to my eyes! And a smile to my heart!
This is the most true to life poem about marriage I have ever read.