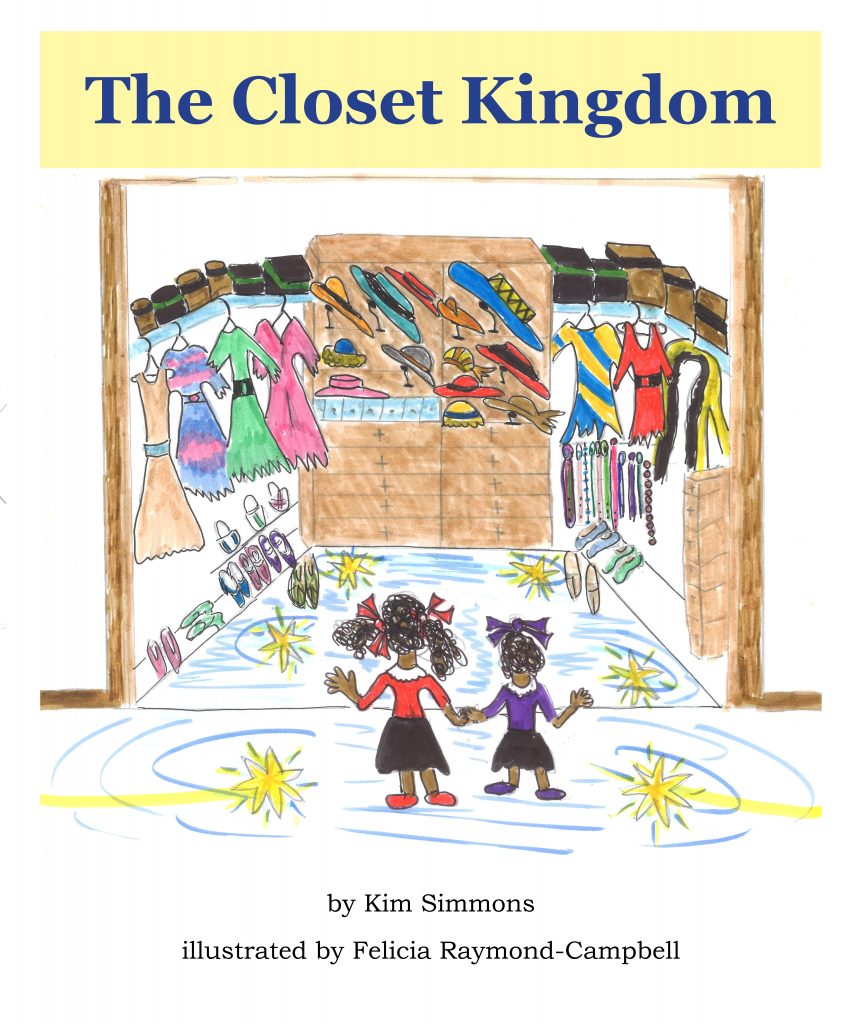 by Kim Simmons
illustrated by Felicia Raymond-Campbell
Filled with colorful adventure, diverse characters, and sisterly love, this book is the perfect addition to any early reader's collection.
 Jordan and Madison are sisters who love to play dress-up and make-believe in their mom's closet.  On an unusually dark and stormy day, the girls are transported to the Closet Kingdom – a colorful and magical land that is under attack from the evil moths. With help from some of the shoes, belts, dresses and hats they have played with over the years, the girls learn they must work together to defeat Mother Moth and save the kingdom.
Dive into this creatively imagined and diverse children's adventure written by Kim Simmons and beautifully illustrated by Felicia Raymond-Campbell.
Flesch-Kincaid Readability Grade Level is 4.4 (4th Grade)
Where can I purchase the book?
Available at Amazon, Barnes & Noble, and several independent local bookstores (IndieBound).
Available in paperback and hardcover.  Click one of the buttons below to order or find an independent bookstore to order it for you.
Yes, we discount for bulk orders!
If you would like to order bulk copies (10+), please contact Sandman Designs directly for discount pricing.
Kim lives in Northern California with her husband, daughters, and their furry four-legged friends—the dogs.    She had an extensive career in the technology industry and has always enjoyed writing and the arts.  The Closet Kingdom is her first published work. 
Absolutely amazing book for kids of all ages! I bought it for my two grown-up daughters and 3 of my girlfriends with children. A heartwarming story with beautiful illustrations. I highly recommend it! Please write more stories!
Love, love, love this book! Well written and beautifully illustrated. It took me back to my dress up days as a little girl.